Outcomes of the Mackenzie's Mission study
Mackenzie's Mission was a hugely successful genomic research study – and we couldn't have done it without you: the recruiting healthcare providers, and participants.
9,107 couples from all over the nation participated in Mackenzie's Mission and received reproductive genetic carrier screening.
About 1 in 50 couples were found to have an increased chance of having a child affected by one of the 750 conditions screened for in Mackenzie's Mission. The information from the screening was highly valued by the participating couples, and almost all thought that this screening should be available to all future parents in the general community.
Now the study has completed, we are working with the Australian Government, and State and Territory Health Departments, with the hope of making reproductive genetic carrier screening available to any Australian couple who wants it.
Thousands of people contributed to Mackenzie's Mission: academic institutions, clinical genetics services, laboratories, IVF providers, and hundreds of investigators, healthcare providers and coordinators. We thank them all for their efforts.
We also acknowledge the Australian Government Medical Research Future Fund (Genomics Health Futures Mission) for funding Mackenzie's Mission.
Special thanks go to the >18,000 Australians who participated in Mackenzie's Mission.
Your contribution will shape how healthcare is delivered, and will help future parents access information about their likelihood of having a child with a severe genetic condition.
Lastly, none of this would be possible without Rachael, Jonny, and Mackenzie Casella – the very reason Mackenzie's Mission came to be.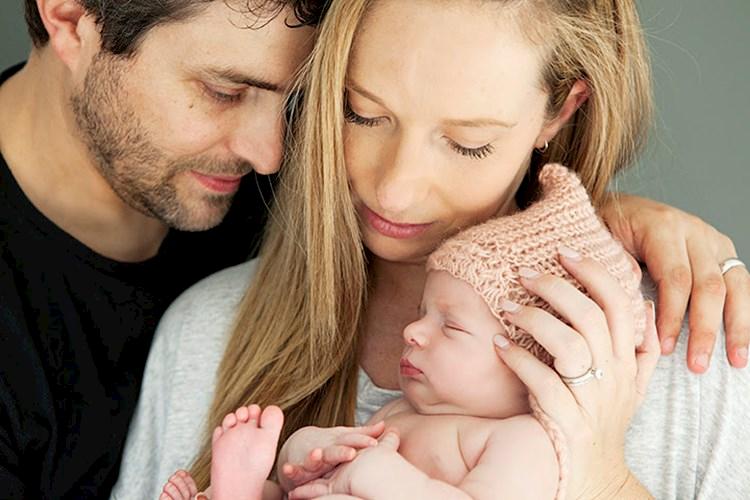 Publications, reports and submissions
Select by research area:
Social and population health